About us
Urtrust ThinkTank Consulting Company Limited is a Zhongguancun high-tech enterprise which is focusing on "Government Decision Support" and "New Smart City Construction". It is also the first consulting company listed on the "China Youth Innovation GEM" (E00286). Depending on the powerful resource platform of the National Development and Reform Commission, the Ministry of Industry and Information Technology and the Ministry of Science and Technology, and relying on their competitive advantages in government resources and professional and technical capabilities, and the broad prospects of B-G consulting market,Urtrust ThinkTank has reached many achievements,Its headquarters is located in Beijing and Has a branch office in Shenzhen named"Urtrust Science and Technology"
Industrial planning
The industrial planning team consists of staff with doctor's and master's degree and with over 10 years' consulting experience on average. We can offer planning of new industries including artificial intelligence, digital economy, integrated circuit, military product integration, big data, high-end equipment manufacturing, new materials. Our main clients include local governments and industrial parks. Our advantages lie in selection and positioning of industries, industrial development research, matching of industrial resource, technology trend analysis, investment opportunity analysis, parks construction argumentation and evaluation, industrial base planning and strategic research, selection and promotion of investment projects. We have cooperative relations with many industry associations, research institutions and securities firms. Our team is especially proficient regarding research in segmented field, as we are backed by accurate industrial database, many success cases and high feasibility of plans.
Industrial real estate planning
Based on years of in-depth research on strategic emerging industries and more than 300 segmented fields, Urtrust Think Tank provides services featuring "industry analysis + project planning positioning + investment promotion planning + operation system design" to local governments, and provides integrated service characterized by "land claim planning + project positioning + IP planning + marketing planning + operation design + investment analysis + investment promotion planning" to investors and developers of various industries and real estate. We can help the investors and developers to reduce the cost of land acquisition, optimize positioning design, improve investment methods and enhance competitiveness of projects. We offer planning for such projects: industrial new town, rural complex, rural tourism town, cultural tourism town, health and elderly-care town, science and technology town, financial town, etc.
New smart city "Design + Implementation"
Relying on our own competitive advantages in government resources, consultation methods and professional and technical capabilities, taking customer needs as the guide, intellectualized service for urban positioning and industrial development as the basic concept, we are committed to providing customers with integrated information consultation services from information planning, design, implementation to operation and maintenance.Our service products include strategic planning, top-level design, customization needs analysis, information system design, information system implementation, information performance evaluation, information system operation and maintenance and outsourcing, IT project management, IT service management and IT governance, etc., The service target covers all levels of local governments and parks.
Exhibition Training Service
Based on more than 50 academicians, more than 200 industry experts and nearly 1,000 enterprise resources, focusing on advanced manufacturing, new type of smart city, artificial intelligence, big data, cloud computing, Internet of Things, information security, civil-military integration, "big health", cultural tourism and other fields, combined with characteristics and trend of local industry development, we assist the local region in planning and implementing various forms of Industry-University-Research exchanges programs, such as industrial summits, exhibitions, docking meetings for investment attraction, academician and expert reports, regional economic promotion meetings, new technology and new product launches, and study tours, to help local governments build cooperative platforms to launch projects, attract talents, and commercialize scientific and technological achievements. At the same time, in the field of new generation information technology, we provide vocational and technical training and professional capacity building training for local practitioners to improve their proficiency. As Urtrust Think Tank has formed strategic cooperation alliance with relevant academic groups, scientific research institutes, universities and some leading enterprises, we are strong in coordinating resources. With a professional planning and executing team involved in customized planning, accurate matching and brand building, we have made science and technology exchange activities important drivers facilitating local industrial economy.
Business Management Consulting
Based on the deep understanding of industries including mining, power, petrofection, equipment manufacturing and electronic information, the mastery of the application trend of IT technology, the in-depth research into the development strategy, business characteristics, operation mode and IT application of large group enterprises, Urtust Think Tank has accumulated much experience in offering management and information consulting to large and medium-sized enterprises. Combining, we can we provide modern enterprise management consulting service to clients based on the development trend of enterprise management at home and abroad and the best practice of driving enterprises' IT application. We attach great importance to consulting methods and process, the combination of proven and well-evidenced methods, with a greater focus on knowledge transferring after consulting to assist customers in project implementation and management.
The 14th-year plan
Time flies, the years move on, and the 13th five-year plan is coming to an end. The world is undergoing great changes unseen in a century. International trade frictions are on the rise and financial risks are increasing. The information technology revolution and the new industrial revolution are still developing in depth. However, Preparedness ensures success, and unpreparedness spells failure. Opportunities always belong to those who are prepared. To develop with high quality, we must plan ahead and take the lead.
As a well-known think-tank in the field of industry and information technology, Urtrust Think Tank has carried out a series of advanced studies on the 14th five-year plan. From macroeconomic policy to micro business management; From the latest development of 5G network to the cutting-edge application of artificial intelligence; From the construction of new industrial infrastructure, such as industrial cloud and industrial Internet, to the deep integration of advanced manufacturing and modern service industry, we have arranged authoritative experts and elite personnel to conduct special studies. In view of the macro and medium research has been very mature, this series of pre-research focuses on the in-depth mining of subdivided industries and specific fields, and tries to put forward the most innovative ideas, the most thorough argumentation and the most maneuverable and practical countermeasures.
News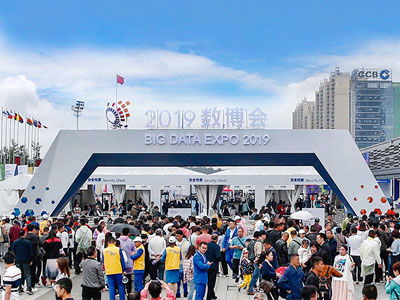 Urtrust Think Tank Successfully Hosted the "Future of Digital-Driven Smart Manufacture" Forum
On May 25th, the Forum on the Future of Digital-Driven Smart Manufacture was held. Experts and scholars at the meeting engaged in discussions about domestic industrial foundation and advantages, integration of big data and artificial intelligence resources services, introduction of domestic and overseas technologies, in order to provide reference data and best practice for industrial development, improve the application level of the industry, and drive the transformation and development of China's industrial chain as a whole. Tang Xinglun, Vice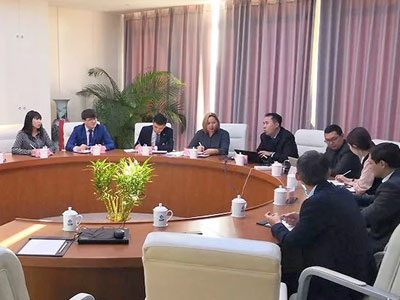 Kazakhstan National Civil Service and Anti-Corruption Agency Delegation visited Urtrust Think Tank
On October 25th-27th, the delegation of Kazakhstan National Civil Service and Anti-Corruption Agency visited China to establish a sustained interaction mechanism regarding e-government between the two countries, exchange best practices, facilitate cooperative development, improve civil service legislation, as well as monitor and evaluate the quality of civil servants. The Embassy of Kazakhstan sent a letter to Urtrust Think Tank to ask for necessary assistance to meet with the Kazakh delegation as a representative of the Chinese think tank.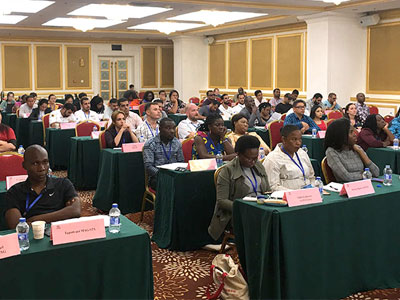 Urtrust Think Tank Offering Training to Officials from 23 Countries at the Invitation of the Ministry Of Commerce
On August 7th, Urtrust Think Tank was invited by the Training Center of the Ministry of Commerce to give lectures to 96 senior officials from 23 countries including Antigua, Barbuda, Azerbaijan, Ghana and Honduras. Liu Xu, Senior Vice President of Urtrust Think Tank, gave a lecture on "Informationization in the Age of Cloud Computing and the Internet of Things", which covers the background of Smart City, the construction of China's Smart City, the application of Internet of Things and Cloud Computing technology, the forecast of the development trend of Smart City, the path of Smart City construction,etc.. She comprehensively explained China's advanced construction experience in constructing smart city, which was highly applauded and recognized by officials present.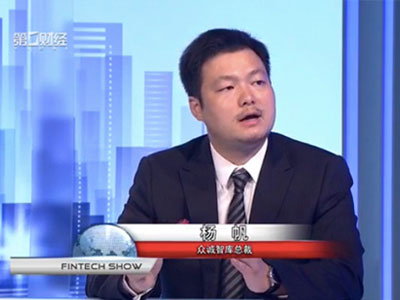 Yang Fan, President of Urtrust Think Tank, attended CBN Program at Invitation
On July 4th, Yang Fan, President of Urtrust Think Tank, was invited to participate in the talk show program "Decoding New Finance" of CBN to interpret "amid frequent bankruptcies of innovation-driven, will listings on the Hong Kong Stock market remain the best option? " In the program, President Yang Fan pointed out that "different nature of enterprises is one of the reasons for the differences, and now many enterprises blindly follow trends. Once an enterprise is listed, many other enterprises would follow suit and embark on the road of capitalization. There does not exist any barrier to the business model of innovation-driven enterprises; while